type eight

Product Design, Branding, Photography, Web Design
My senior capstone done in collaboration with
Faith Kim,
type eight is an exploration into how we can rethink and treat plastic as a precious material.
This project wasn't meant to solve the plastic waste issue, but rather to explore how we could prolong the lives of the day-to-day plastic we encountered and bring more attention to the way we treat it. As we did research, we realized how little we as a society value plastic and it's potential to be made into something new. We began to see it as an incredibly precious material, and wanted to elevate it's perception and showcase that preciousness.
All of our earrings are made from two main materials: Type 1 plastic, mostly bottles and containers, sourced from our everyday life and scrap acrylic (leftover acrylic pieces too small to be recycled after larger cuts are made) purchased from our local plastic store.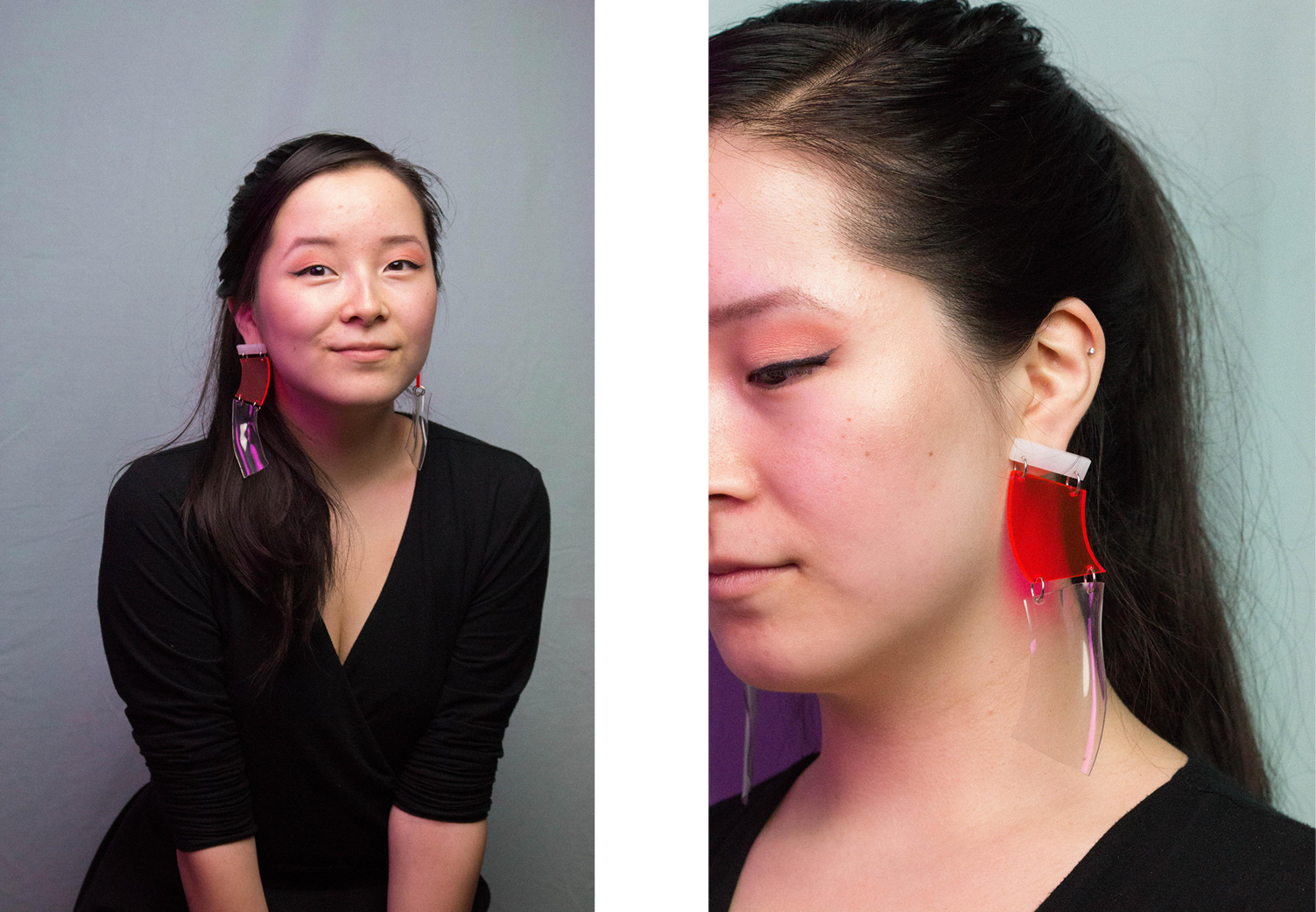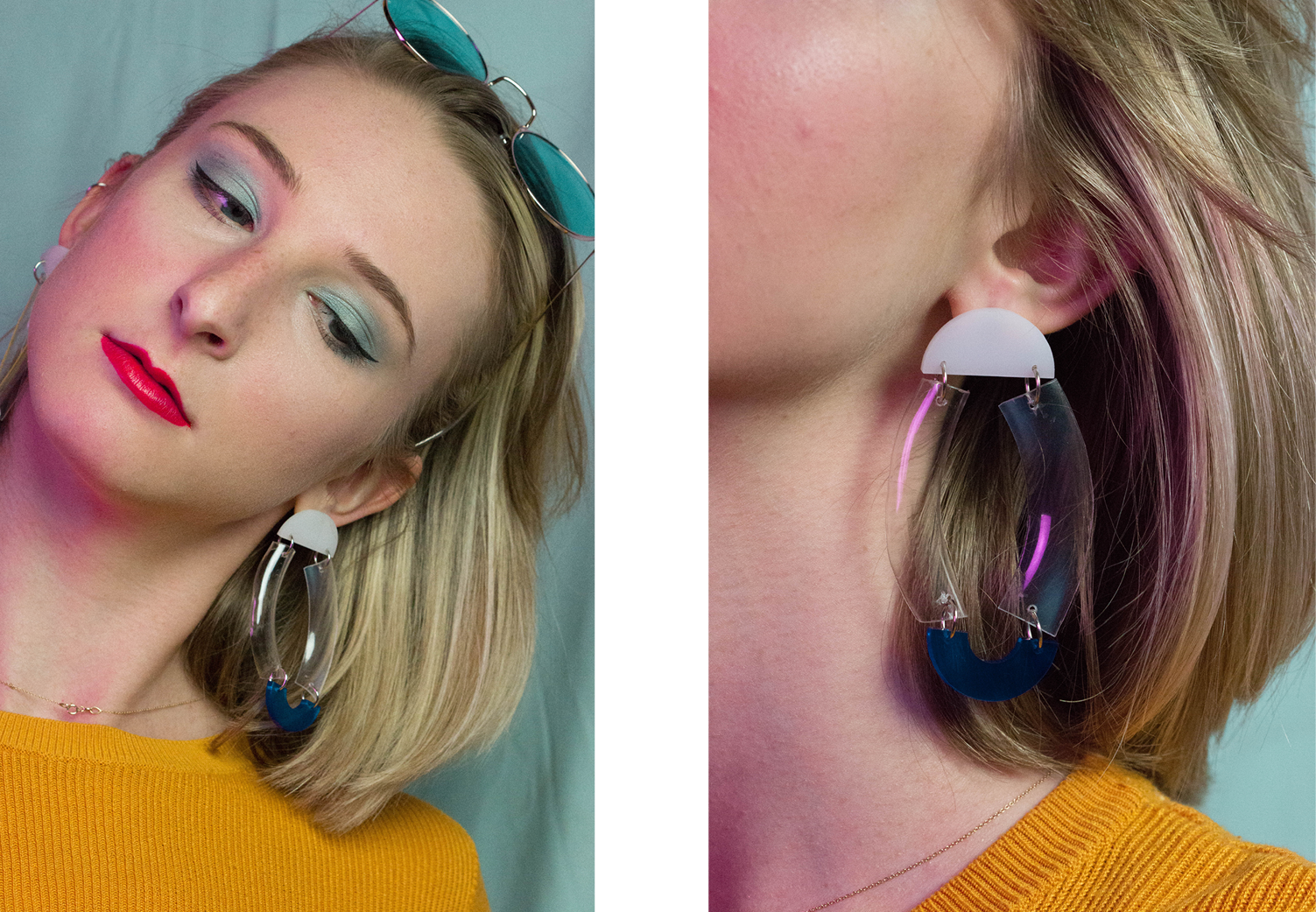 The Process
We kept a weekly run down of our research and process of understanding the material on our website. We used a heat gun, a laser cutter, various power tools, and a lot of old emo jams and sour gummy worms.