to House
An Exhibition
Created in collaboration with the American Institute of Architects Seattle Commission on Homelessness and the newspaper
Real Change
, this installation for the 2018 Seattle Design Festival Block Party is aimed at breaking down myths about homelessness in Seattle through personal stories from people who have experienced, or are currently experiencing, life without a home. The installation repositions the conversation regarding homelessness around personal stories supported with facts to debunk some common myths. Visitors were also given the opportunity to talk with vendors who sell the popular newspaper Real Change, a publication providing employment for low-income individuals and people experiencing homelessness. The project provides visitors with a range of ways to move on this issue, from small acts of kindness to political involvement.
Designed with
Eva Grate
, we were responsible for the exhibition's story direction, conducting interviews and photoshoots, gathering data, and creating all of the visuals and infographics.
THE STRUCTURE
Photos courtesy of Trevor Dykstra, Elizabeth Golden, and Forest Hooker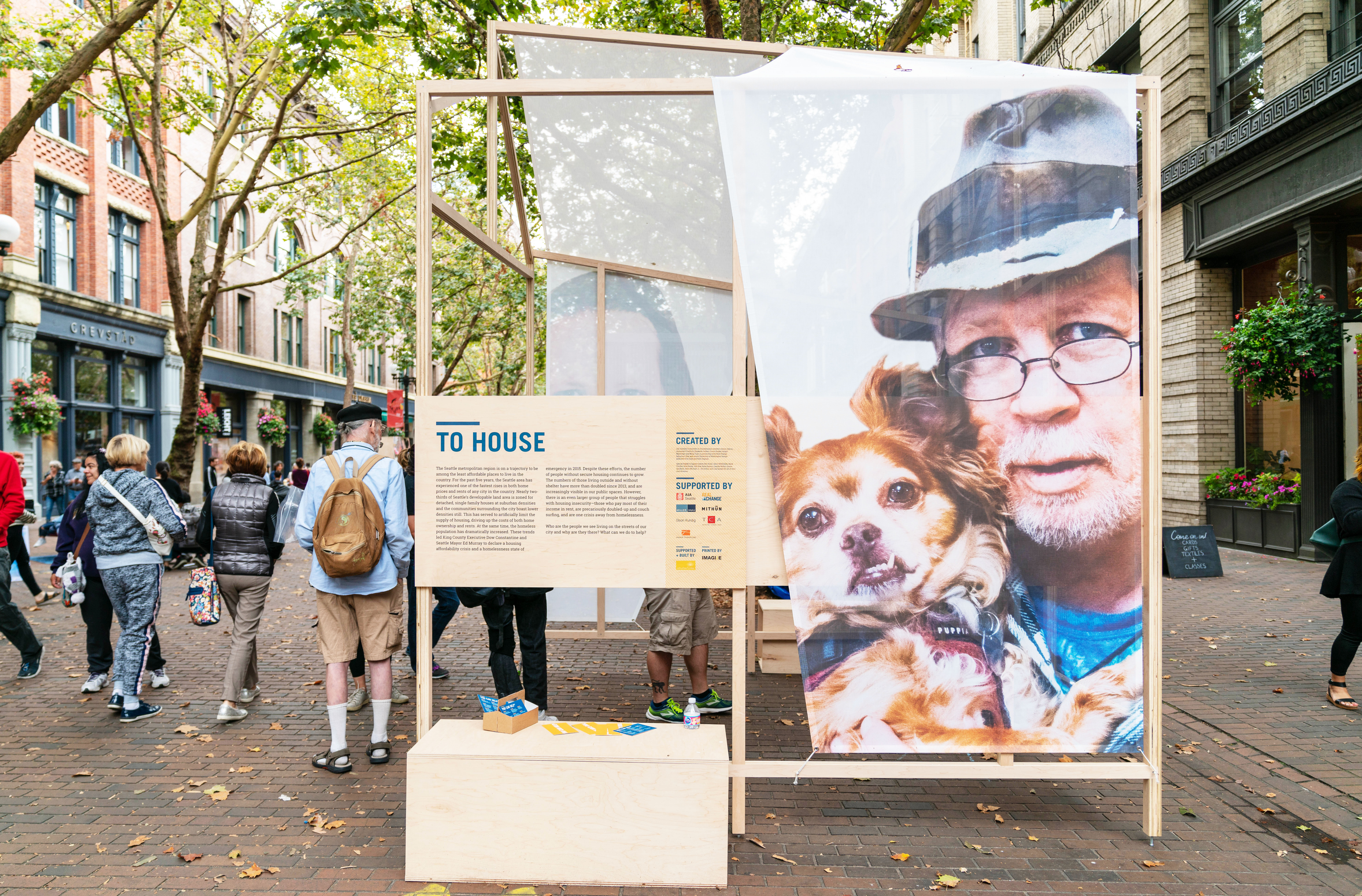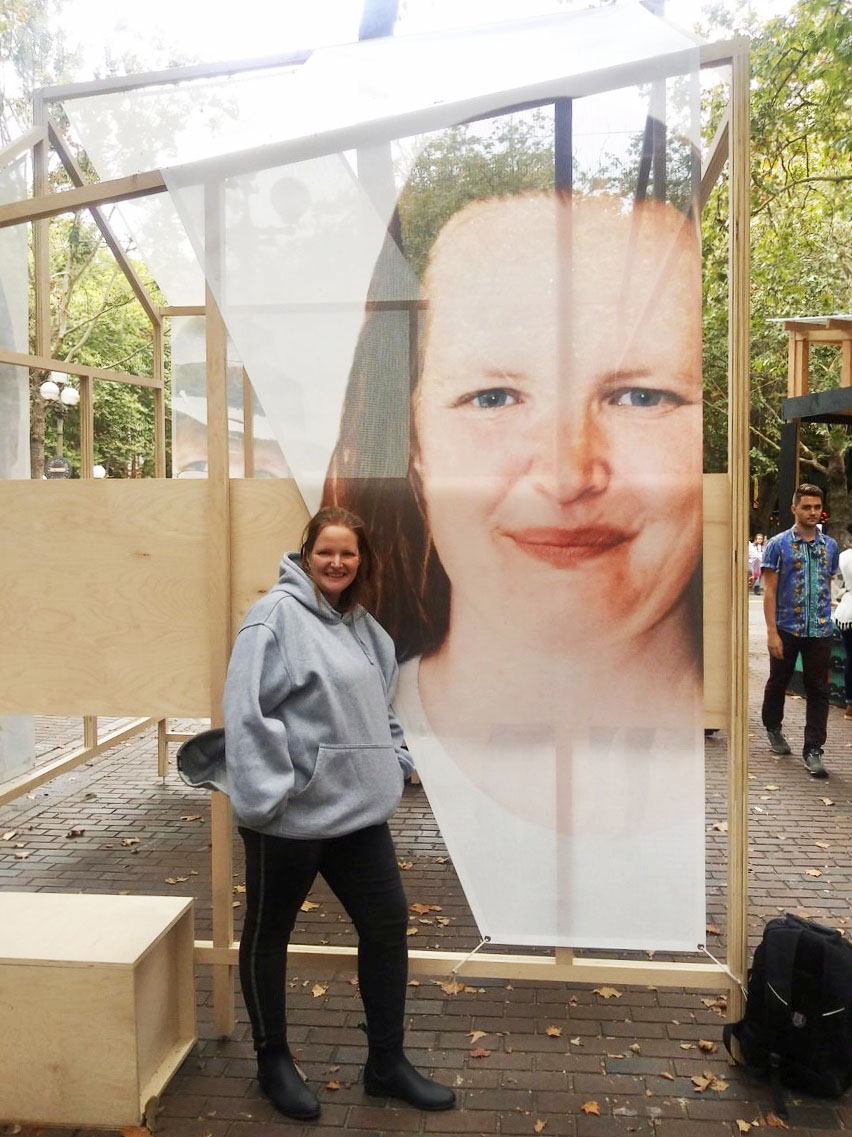 THE STORIES
Please take a moment to read these people's stories. They were so kind to let us interview them and there is much to learn. Thank you Addis, Ed, & Lisa!